About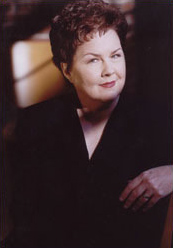 New York Times bestselling, award-winning author Eileen Dreyer, known as Kathleen Korbel to her Silhouette readers, has published 31 romance novels in most of the sub-genres, 8 medical-forensic suspenses, and 7 short stories.
2015 sees Eileen enjoying critical acclaim for her foray into historical romance, the Drake's Rakes series, which follow the lives of a group of Regency aristocrats who are willing to sacrifice everything to keep their country safe. Eileen calls them Regency Romantic Adventure. Eileen spent time not only in England and Italy, but India to research the series (it's a filthy job, but somebody has to do it).
A retired trauma nurse, Eileen lives in her native St. Louis with her husband, children, and large and noisy Irish family, of which she is the reluctant matriarch. She has animals but refuses to subject them to the limelight.
Dreyer won her first publishing award in 1987, being named the best new Contemporary Romance Author by RT Bookclub. Since that time she has also garnered not only five other writing awards from RT, but five RITA Awards from Romance Writers of America, which secures her only the fourth place in the Romance Writers of America prestigious Hall of Fame. Since extending her reach to suspense, she has also garnered a coveted Anthony Award nomination.
A frequent speaker at conferences, Eileen is also an addicted traveler, having sung in some of the best Irish pubs in the world, and admits she sees research as a handy way to salve her insatiable curiosity. She counts film producers, police detectives and Olympic athletes as some of her sources and friends. She's also trained in forensic nursing and death investigation, which she figures could come in handy if this writing thing doesn't pan out.