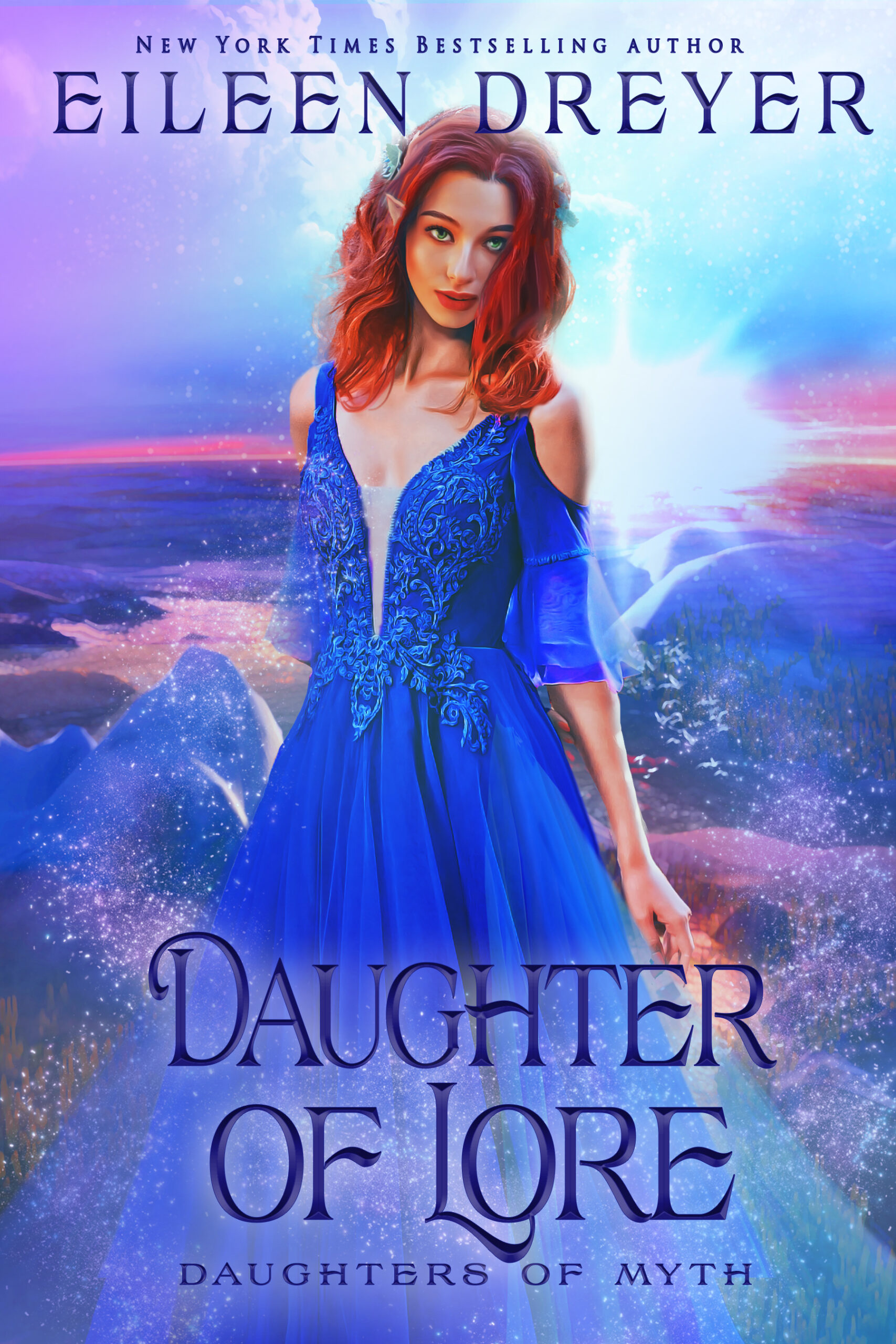 Daughters of Myth #1
April 5, 2022

BUY NOW

Daughter of Lore
He doesn't believe…
Zeke Kendall doesn't believe in fairies. He's a scientist; an anthropologist who has spent the last ten years digging in the harsh deserts of the American Southwest. But things look a lot different in the soft green shadows of Ireland. There it is easier to believe that magic exists, especially when Zeke tumbles off a fairy mound and ends up in the arms of the beautiful Nuala, who seems to know everything about him. When she tells him she is a fairy, he actually wants to believe it, even as he knows better.
She can't believe…
Nuala is daughter of Mab, Queen of Fairies. She has grown up in the twilight land of the fae, fiercely loyal and loving to her people. But she has also been in love with Zeke Kendall ever since she first saw him in her scrying water as a child. To now have him so close is both joy and torture.
For she is the heir to the great crown of the Tuatha de Danann fairy clan. She has no place in Zeke's world. And he, a man drawn in the sharp edges of his deserts, has no place in hers. Even as passion rises and the love she'd only dreamed of blossoms into reality, Orla knows that a future for them is impossible. And yet, she can't find a way to send him back to his own world.
Note: This title was previously published as Dark Seduction